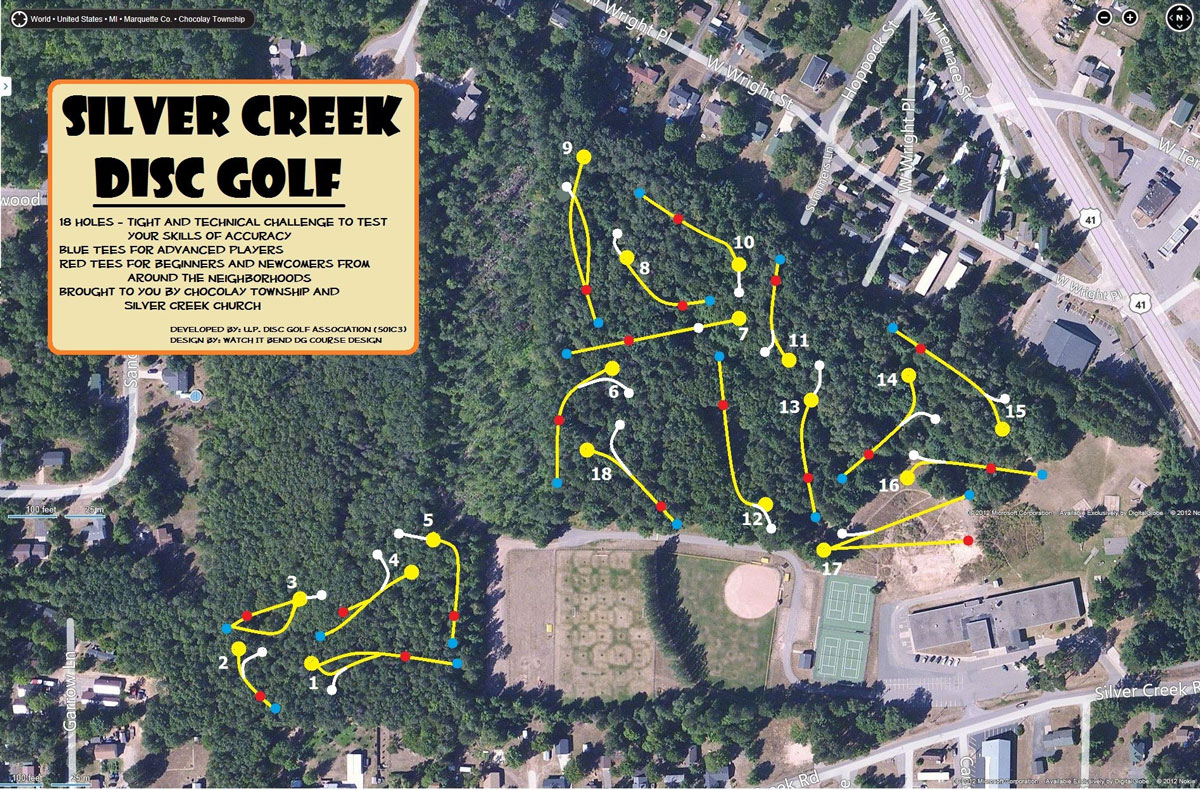 18 MACH 7 BASKETS AND COURSE GROWTH ON THE WAY TO MICHIGAN
The Silver Creek Disc Golf Course in Marquette, MI has won the 2022 DGA RePlay Course Growth Program! As a part of this program, DGA will be providing them with 18 Mach 7 Baskets to replace their current Chainstars. Silver Creek will use these upcycled baskets to create two 9-hole courses at local schools.
"We are overjoyed to be recipients of the DGA RePlay program! We have an incredible disc golf oasis here in Marquette MI, with so many local schools and public parks looking to add disc golf for their communities, but just lacking the funds. The RePlay course growth program is a HUGE jumpstart to helping them out, and we at the UPDGA wholeheartedly appreciate the opportunity to receive these new baskets and help to truly grow the sport by passing along a wonderful disc golf tradition.

Thank you DGA!"

Tim Kopacz, Silver Creek DGC Representative
Silver Creek Disc Golf Course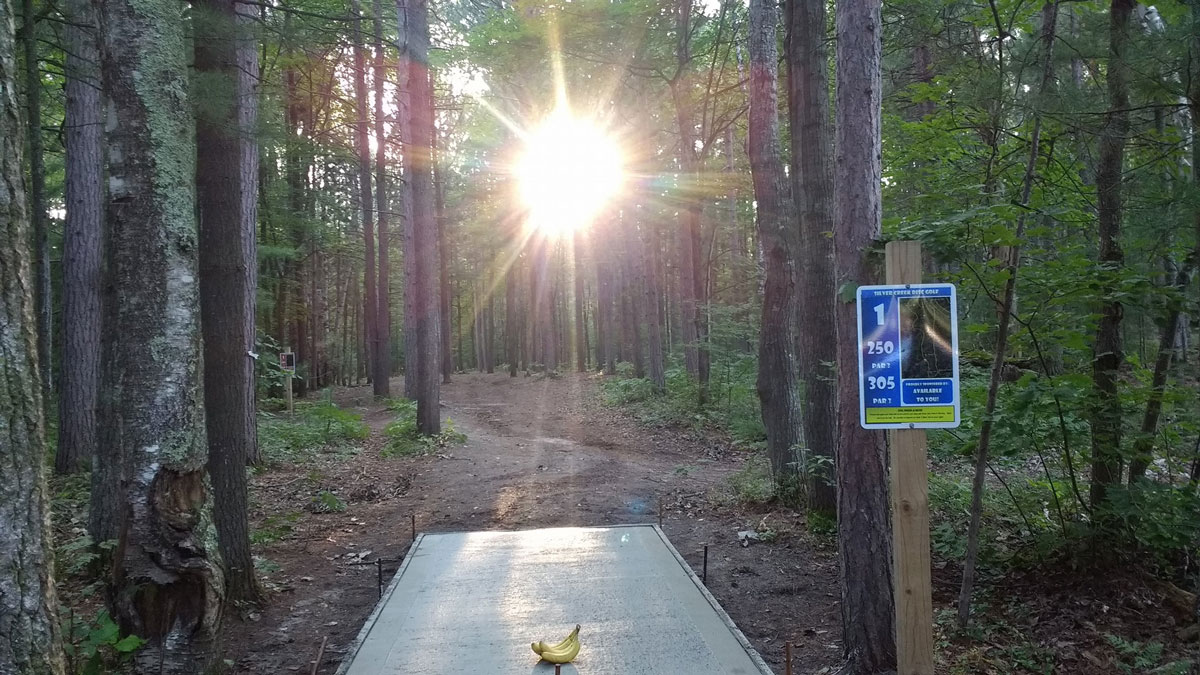 Silver Creek Disc Golf Course is a beloved destination for locals and visitors alike. Its popularity is due in large part to its convenient location near neighborhoods making it easily accessible for those seeking outdoor recreation.

The course offers a unique respite from the summer heat. Situated near the cool waters of Lake Superior, Silver Creek provides a refreshing escape from the sweltering temperatures that can plague the region during the warmer months.
Of the 18 holes on the course, 17 are fully wooded, providing a challenging and exciting experience for players of all skill levels. The lush trees and foliage not only add to the beauty of the course, but also create a natural obstacle course that requires precision and strategy to navigate.
Overall, the Silver Creek Disc Golf Course is a gem of the community, offering a unique and refreshing outdoor experience for those seeking adventure and recreation.
"Super cool layout! Multiple pin placements. Mostly woods and tight fairways. Great course"

Online Review
WHAT HAPPENS TO THE EXISTING BASKETS?
18 Championship DGA Mach 7s will be installed at Silver Creek Disc Golf Course, and their existing Discraft Chainstars will be upcycled to two local schools.
9 baskets installed at Marquette Senior High School
9 baskets installed at Republic-Michigamme Schools
What's the DGA Mach 7?
The DGA Mach 7 provides the added visibility of a band without the unwanted distraction and unpleasant "clanks." The Mach 7's shielded Visibility Ring allows you to focus on the catching zone rather than outside of it. You get peace of mind seeing your target while focusing on what really matters–making your putt.
From all of us at DGA
We wish we could shower every worthy candidate with shiny new baskets! But alas, there can only be one winner. A huge round of applause for the Silver Creek Disc Golf Course and the vibrant disc golf community of Michigan's Upper Peninsula – you guys truly crushed it!
And to all the hundreds of communities who threw their hats in the ring for the 2022 DGA RePlay Course Growth Program, thank you for your passion and dedication. Don't let this setback get you down – there's always next year! Silver Creek has been applying for multiple years, and they just won! Keep your eyes peeled for more information about our 2023 RePlay program, and who knows – it could be your year to shine.
And hey, if you're itching to up your disc golf game and get your course looking fly as heck, give us a shout. Our top-notch course sales representatives are waiting eagerly to help you get the best baskets in the game on YOUR course. Give us a ring at (831) 722-6037 or shoot us an email at [email protected]to get the ball rolling. Let's do this!