2021 Replay Course Winner
Young's Run Disc Golf Course in Warren, Ohio has been selected as the winner of the 2021 DGA RePlay Course Growth Program! DGA is providing them 18 Mach 7 Baskets to replace their existing Mach 3s, which they will be using to provide FOUR local elementary schools with baskets.
"Our course is filled with history and updating our baskets is going to be great for our disc golf community. Not only allowing our existing disc golfers the opportunity to continue to enjoy the course with brand new baskets, but also helping to bring in the next generation."
Young's Run Disc Golf Course
Young's Run is a very popular course in NE Ohio and one of the oldest courses in the state, designed and installed by William "Bill" Flynn, Ohio State Disc Golf Hall of Famer.
"The fun factor is through the roof! You've got sharp anhyzers and hyzers, elevated baskets, water carries, long par 4's..I think you get the point! 10/10 for a great place to have fun, and that's the point of any sport, right?"

– Online Review
This past winter Young's Run DGC posted their longest-running continuous league event. 
Click the links below to read more.
What happens to the existing baskets?
18 Championship DGA Mach 7s will be installed at Young's Run Disc Golf Course, and their existing DGA Mach 3s will be upcycled to FOUR local schools.
"There are 5000 kids in the Warren City schools system and this will provide them the opportunity to enjoy our sport. The school's Physical Education teachers were already excited when we applied for the RePlay program, so now they're going to be ecstatic."

– Brad Silvers, Young's Run DGC Representative
The DGA Mach 7 provides the added visibility of a band without the unwanted distraction and unpleasant "clanks." The Mach 7's shielded Visibility Ring allows you to focus on the catching zone rather than outside of it. You get peace of mind seeing your target while focusing on what really matters–making your putt.
We wish it were possible to award each deserving candidate new baskets, but in the end there can be only one winner. Congratulations again to Young's Run Disc Golf Course, and the community of Warren, Ohio. Thank you to the hundreds of communities who applied for the 2021 DGA RePlay Course Growth Program.
If you didn't get selected, there's always next year! Check out the main RePlay page for more information. In the meantime, if you'd like to speak with one of our course sales representatives about getting the best baskets in disc golf on YOUR course, reach out to us at (831) 722-6037 or email [email protected] to get started. 
As the Mach 7s are installed at Young's Run and all 18 Mach 3s are Upcycled to the local schools, we will be posting updates here. Check back in to see how it's going!
Nine of the upcycled Mach 3 baskets have been installed into a brand new disc golf course at Lincoln PreK-8th. Willard PreK-8th, Jefferson PreK-8th, and McGuffey PreK-8th will each get 3 of the remaining upcycled Mach 3 baskets to create mini-courses for their disc golf Physical Education programs. Brad Silvers was the leading force behind […]
Read More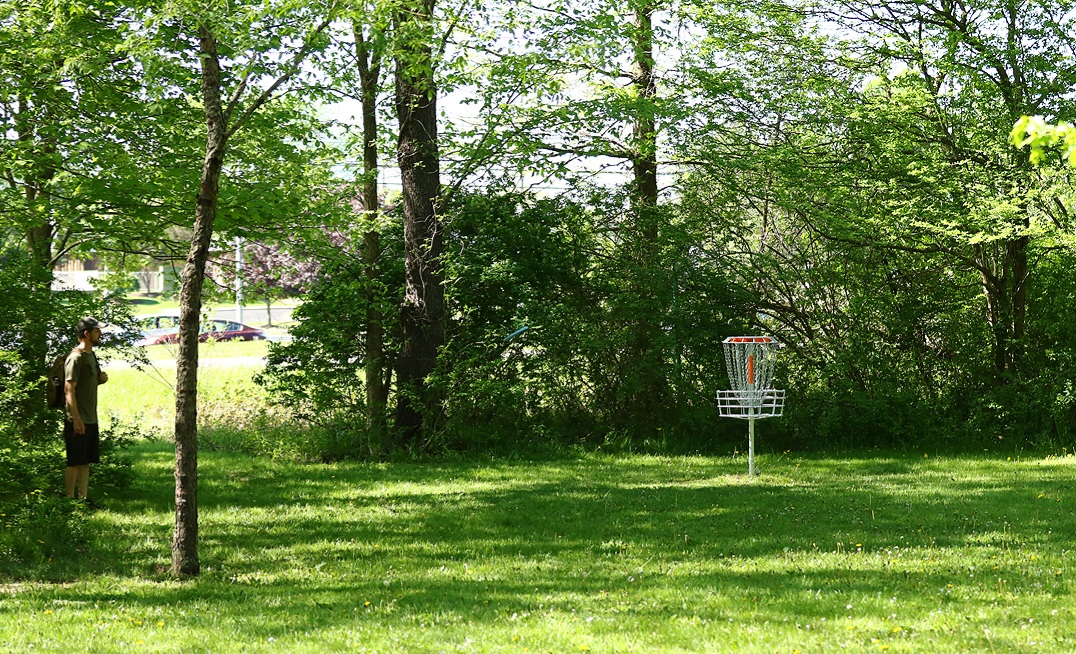 Young's Run Disc Golf Course in Warren, Ohio was the 2021 DGA Replay winner and has reached the milestone of getting all their new 18 Mach 7 Baskets into the ground in record time. Young's Run's existing Mach 3 are in the wings to be upcycled to FOUR local school disc golf programs. Nine of the […]
Read More
Congratulations Young's Run Disc Golf Course in Warren, Ohio Young's Run Disc Golf Course in Warren, Ohio has been selected as the winner of the 2021 DGA RePlay Course Growth Program! DGA is providing Young Run 18 Mach 7 Baskets to replace the existing Mach 3s, which will be used to provide FOUR local elementary […]
Read More