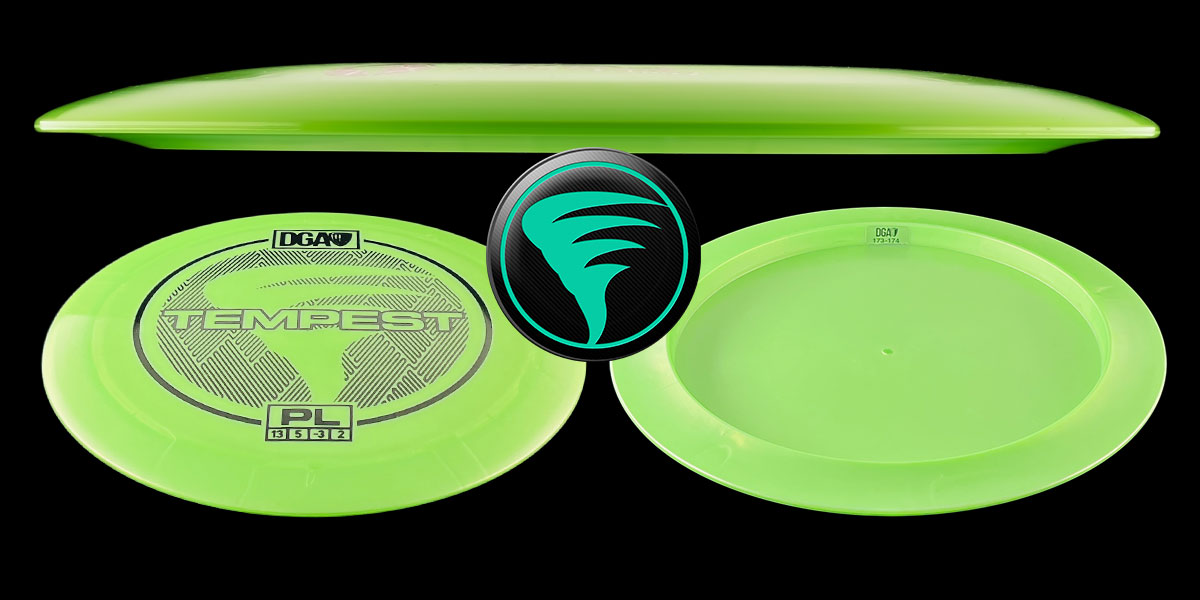 [ Speed 13, Glide 5, Turn -3, Fade 2 ]
The DGA Tempest distance driver has exceptional glide and control and is a staple driver for any disc golfers arsenal for drives requiring pinpoint accuracy on even the longest holes. For advanced players, the Tempest will generate predictable high-speed turns plus lots of glide with an added understable finish. Newer players will more easily gain increased distance and longer drives not readily attainable with most distance drivers.
A distance driver for the slower arm crowd. Falls into the larger rim class, but has enough anhyzer move in its flight to give you more distance than a smaller rim fairway driver. Fades back left at the end with a little skip, but not the big left skip you get with more overstable distance drivers.
I won the Torrent from the giveaway and it is a far flying disc that I'd describe as a beat-in Hurricane. I threw my first 400 foot shot with this disc after the first day I received it.
I throw mostly forehand shots, and after initial frustration with this disc I now love it. With a little hyzer this disc becomes deadly accurate, and a great distance monster. I love the wide narrow rim. Easily the most comfortable driver I have. 
$

17.99
The DGA Tempest is a distance driver with excellent glide and control. Add this disc to your distance driver arsenal to achieve pinpoint accuracy on even the longest drives. Advanced…

$

18.99
The DGA Tempest is a distance driver with excellent glide and control. Add this disc to your distance driver arsenal to achieve pinpoint accuracy on even the longest drives. Advanced…