Hypercane Distance Driver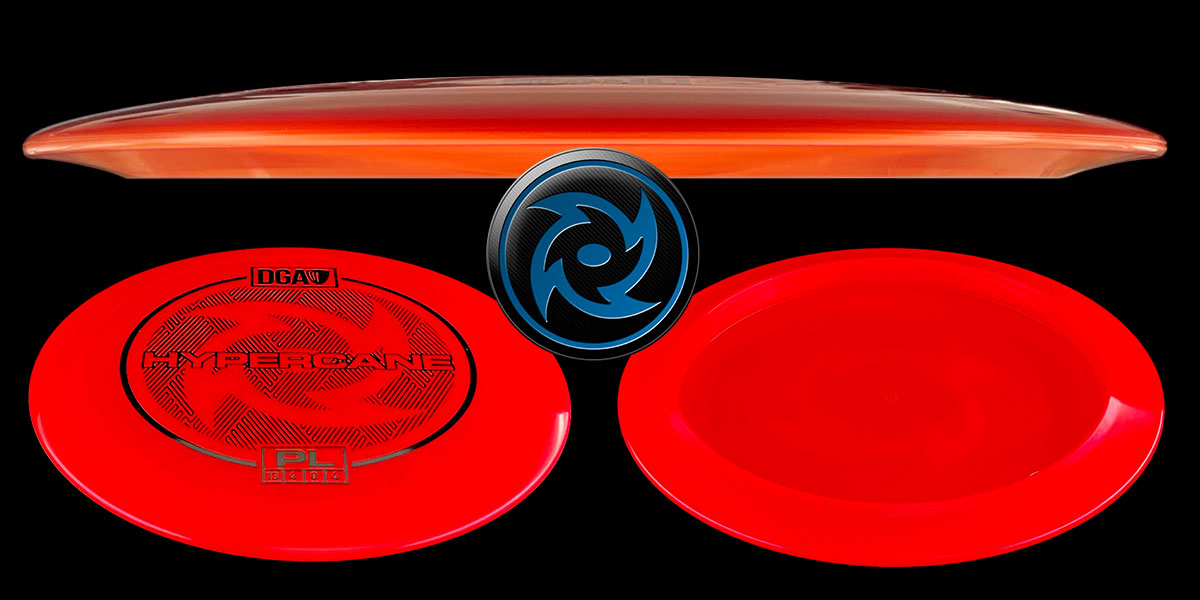 [ Speed 13, Glide 4, Turn 0, Fade 4 ]
The DGA Hypercane is a fast and overstable distance driver with great glide and significant fade. With a similar rim width to the DGA Hurricane, you will feel confident and comfortable with this disc in your hand. Whether it's for backhand, forehand, or overhand, the Hypercane has the stability you can count on even in the windiest of conditions!
Whether the wind is howling or you need that extra stability for hard-to-reach pin locations, the Hypercane is your answer. With the comfortable rim of a Hypercane, you can be sure to stay in complete control, even when executing tight lines.
I reach for the Hypercane for a consistent fade off the tee pad. I love the stability and use it for skip shots and big hyzers when needed!
The DGA Hypercane has a great combination of glide and stability. Like the glide of a Hurricane and the stability of a Hellfire. Power players will find this to be a go-to distance driver. For the average disc golfer, the Hypercane will be your wind fighter that will always finish on hyzer
The Hypercane is great for a confident shot into a headwind, as expected. Don't write it off as a strict utility disc, though. Try putting it out on a big flex line and watch it disappear into the horizon
$

24.99
For the 2023 Tour Series discs, we wanted to create stunning artwork that helped bring each mold's "icon" to life on the disc.  Local Santa Cruz artist, Lucas Musgraves, helped…

$

18.99
The DGA Hypercane is a fast and overstable distance driver disc with great glide and significant fade. With a similar rim width to the DGA Hurricane, you will feel confident…